June 23-25, 2023, Fujisawa, Japan
Information Technology is a core and base discipline of informatics which addresses a variety of technical issues and application domains (e.g., re-engineering, maintenance, natural language processing, business analytics, semantic web technologies, mobile and pervasive computing etc.).
2023 Information Technology & Applications Symposium (ITAS), to be held in Fujisawa, Japan, during June 23-25, 2023, is an international forum for researchers and practitioners to present and discuss the most recent innovations, trends, results, experiences and concerns in the several perspectives of Information Technology & Applications.
We invite submissions of various types on the aforementioned aspects of information applications and respective technology, including technical papers, case study reports on commercial or experimental applications, education research papers; research demonstrations as well as poster demonstrations. 
Prospective authors are encouraged to submit papers for evaluation by the Scientific Committee.
Important dates
Would you like to submit a paper/abstract, we kindly ask that you submit it before the deadline, so that we can begin dispatching the papers.
Submission deadline:

Feb. 25th, 2023

Notification date: Mar. 25th, 2023
Registration deadline: Apr. 15th, 2023
Journal Publication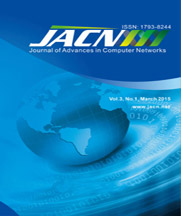 Submissions can be processed using conference submission system. Accepted and presented papers will be published by Journal of Advances in Computer Networks (JACN) (ISSN: 1793-8244) . Abstracting/ Indexing: INSPEC (IET), EBSCO, ProQuest, and Google Scholar.
Hosted by