June 14-16, 2024, Tokyo, Japan (Call for Papers)
Information Technology is a core and base discipline of informatics which addresses a variety of technical issues and application domains (e.g., re-engineering, maintenance, natural language processing, business analytics, semantic web technologies, mobile and pervasive computing etc.).
2024 Information Technology and Applications Symposium (ITAS) will be held in Tokyo, Japan, during June 14-16, 2024. It is an international forum for researchers and practitioners to present and discuss the most recent innovations, trends, results, experiences and concerns in the several perspectives of information technology and applications.
We invite submissions of various types on the aforementioned aspects of information applications and respective technology, including technical papers, case study reports on commercial or experimental applications, education research papers; research demonstrations as well as poster demonstrations. 
Prospective authors are encouraged to submit papers for evaluation by the scientific committees.
Important Dates
Would you like to submit a paper/abstract, we kindly ask that you submit it before the deadline, so that we can begin dispatching the papers.
Submission deadline:

January 10th, 2024

Notification date: February 10th, 2024
Registration deadline: February 25th, 2024
Journal Publication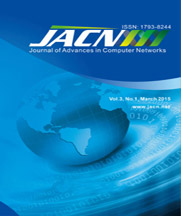 Submissions can be processed using conference submission system. Accepted and presented papers will be published by Journal of Advances in Computer Networks (JACN) (ISSN: 1793-8244) . Abstracting/ Indexing: INSPEC (IET), EBSCO, ProQuest, and Google Scholar.
Hosted by